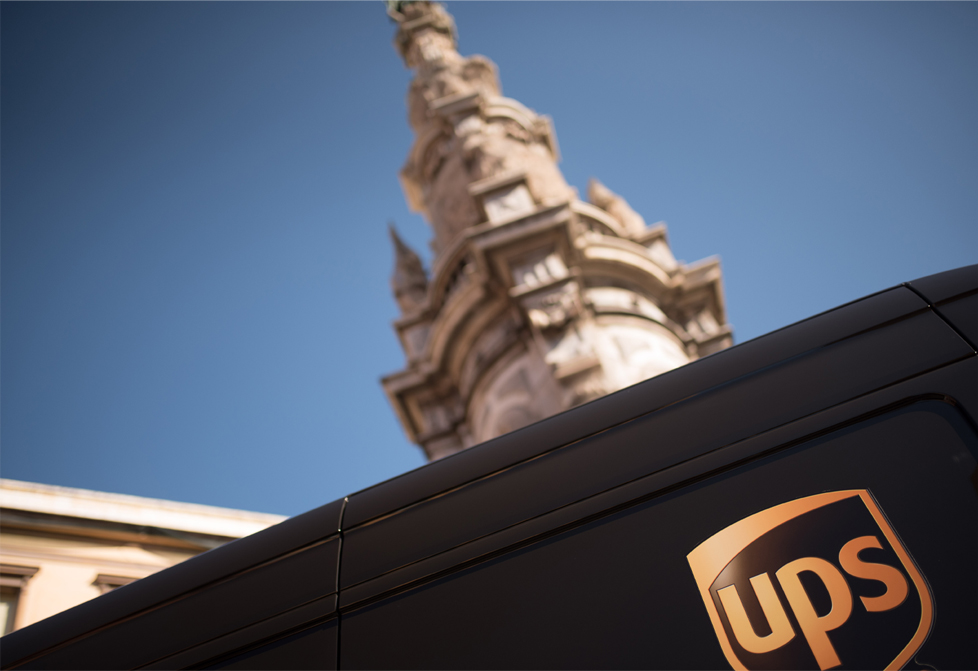 A RELIABLE TRANSPORT NETWORK
---
Raffaele Inizio Autotrasporti was founded in 1987 and has since been a leader in the field of land transport, logistics, storage and preparation for shipping. The company is now configured as UPS Authorized Agent and thanks to the specialization and professionalization of its operations, manages its services with increasingly efficient applications. Its network extends all over the world and has created a valuable relationship of loyalty with all its customers; this strengthens and guides the company towards its objectives.

A SOCIALLY RESPONSIBLE LOGISTICS
---
The concept of social responsibility suggests that a company's business line should go beyond purely economic considerations, such as maximizing profit. This concept emphasizes that the companies are also responsible to the customers and communities in which they operate. Social responsibility is an essential component for the development of a "socially responsible logistics" and implies the creation of an articulated corporate structure that includes planning, the organisation and delivery of a product from its origin to its final destination in an efficient manner in terms of both time and cost. The RIA Group believes in complete transparency, in the application of privacy principles in data processing, in accuracy and in constructive internal policies.