History
---
The Ria Express Group was founded by the Inizio family, a leader in the freight transport, logistics, distribution and real estate sectors.
In the '70 , Raffaele Inizio started an entrepreneurial adventure that would have given birth to one of the more long-lived and established realities in the field of the logistics. Raffaele Inizio Autotrasporti, the founder company of the group, was the first company operating in the courier sector and became at the end of the eighties exclusive agent on behalf of UPS in the Campania area.
Today, with 50 years of experience, RIA Express is a wide-ranging industrial group, with an increasingly propensity towards international scenarios.
Today, Ria Express is headed by Chiara Inizio, daughter of Raffaele, and with her son Daniel, has led the industrial group towards its definitive internationalization.
EXPERIENCE   VISION   INNOVATION   FOCUS
Mission
Thanks to its five-year experience, RIA Express GROUP offers its customers all over the world sustainable and high quality solutions through a wide range of unique and innovative logistics and distribution services, with inclusivity, sustainability and a "customer-oriented" vision.
Vision
The RIA Express Group is a reference point on the national and international market for express logistics, thanks to its dense distribution network, created in order to establish itself as a fast, efficient and cutting-edge company, to ensure sustainability and growth for customers, employees and the environment.
Values
For the RIA Express group, nothing would be possible without its own basic ethics, that all the companies share. Green Logistic, which is expressed in the use of more ecological and sustainable processes, is essential in order to reduce the environmental impact of the entire product life cycle: production, storage, transport, marketing, use and disposal.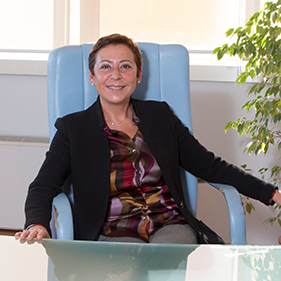 Chiara Inizio
Head manager of administration, she leads and supports the company, encouraging innovation and collaboration.
---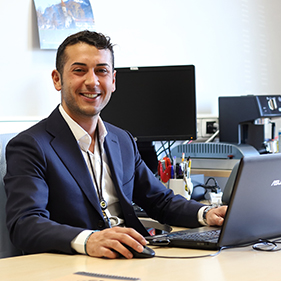 Daniel Schuster
Member of Ria Express, oversees business processes and ensures the alignment of all departments to strategic objectives.
---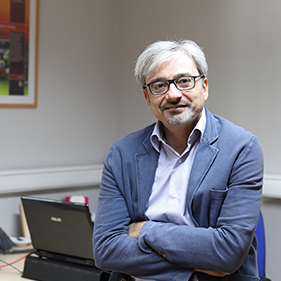 Agostino Ascione
Sales manager, defines the business plan of the group and identifies the sales objectives and strategies to achieve them.
---